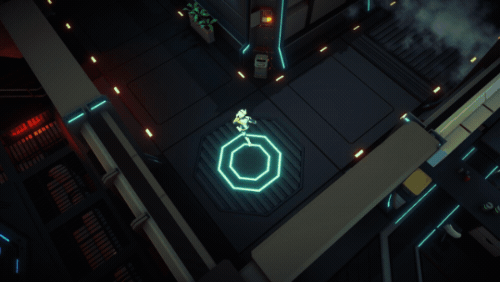 GRIDHACK (in development)
The next evolution of Picross.
A rogue program has taken over your ship! Solve Nonograms, use module abilities, and hack your way through the ship to save your crew!
GRIDHACK is a Picross Battler Sci-Fi RPG.
CHESTNUT GROVE (2020)
A short first-person experience portraying life during the early COVID-19 pandemic.
Focuses on atmosphere and mood, featuring light puzzles, and environmental interactions. My first game.
Push the other balls off the record without falling off yourself. Made to learn game-states, difficulty progression and power-ups.
PACHINKOBALL
A mix between pinball and a pachinko machine with simple scoring system. Made to learn simple scoring and physics.
A Fruit Ninja clone, made to learn mouse raycasts, and difficulty settings.
Simple space-invader clone. Made to attempt making a
1-screen-game, as fast as possible.
THE CHANCELLOR'S ROOM
State Exhibition 2012, Austria

4 life-size portraits come to life, telling their stories in a historical context to the visitors of Frauenstein castle.
(excerpt in german)
TP NEWSREADER (2010)
The tp newsreader lets you read all of your favorite newsfeeds exactly where you need them. Scroll comfortably by simply unrolling the toilet paper. It auto-refreshes the feed every five minutes via WiFi.
I'm Philip, a Hobby Game Dev based in Vancouver, Canada. Coming from a background of Film and Video post production, I've started to pursue making games in Unity and released my first game,
CHESTNUT GROVE in August 2020. You can read more about its development on its post-mortem on GameDeveloper.com.
I'm currently working on GRIDHACK, a game that turns the traditional Picross puzzle into an exciting battler as you try to hack a rogue AI.
​
I explore and pursue two core interests in gaming and game development:
How to use the virtual gameworld (realistic, stylized, abstract) to create a mood, evoke emotion, and tell a story.

How to convey a different perspective (fictional, cultural, historical) in terms of gameplay mecahnics.
Though I don't mind them, I'm a bit bored by old/conventional core mechanics like shooting or sword-swinging. I try to not have them in my games, rather exploring different mechanics and using those to tell and or contextualize what the game is trying to convey.
Creative in multiple disciplines

Comfortable in Unity and C# for game development

Codecks.io, Whimsical, Trello

Github in Unity Context, GitLFS

Plastic SCM

Curious, empathetic, self-starter, team player, learner and teacher.

Fluent in English and German.